Flowers in the Desert: Cloistered Nuns in the Garden of God

What would you have with us, O Son of God?

Must we enter maimed and blind and lame

Into that kingdom that you call good news?

Must we forsake all that we hold so dear,

Tread underfoot the love of kith and kin

To venture far into a land unknown
by night in naked faith?

Why did you choose
the uphill road

Whose only end is death in bitter loneliness?

Was there no other way
for us who are but mortals, made

Of flesh and blood, with fallen hearts

That need to breath a lesser air than heaven's heights?

There sounds no answer —

Only arms outstretched
in silent helplessness — upon a tree

And hands, which humbly break the wounded Bread

Hold out a cup like rich red wine.


Poem by
a Cloistered Poor Clare Colettine Nun
---
"Amen, Amen, without Recall"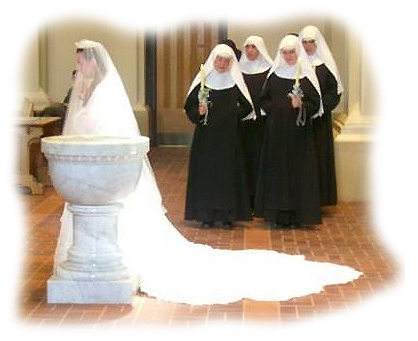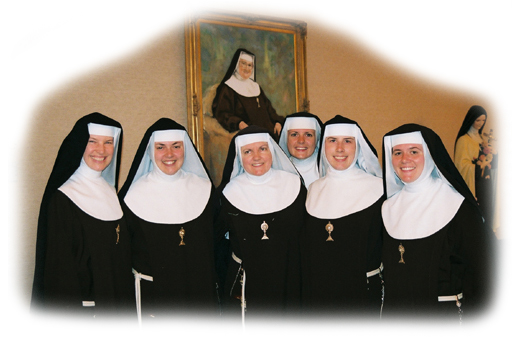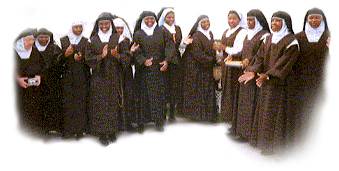 St. Therese of Lisieux


St. Bernadette of Lourdes


St. Teresa
Benedicta of the Cross
(Edith Stein)
To Mary among us ...

Mothers to the motherless
Children to the childless
Sisters to the sisterless
Solace in our sorrow
Sacrifice of love for all our sins
Petitions endless in our endless grief ...
Behold thy mother
Behold thy daughter
Behold thy sister
Behold, O lesser son of Man ...
The Bride of Christ!
... in supplication on her knees ... for thee — for thee!