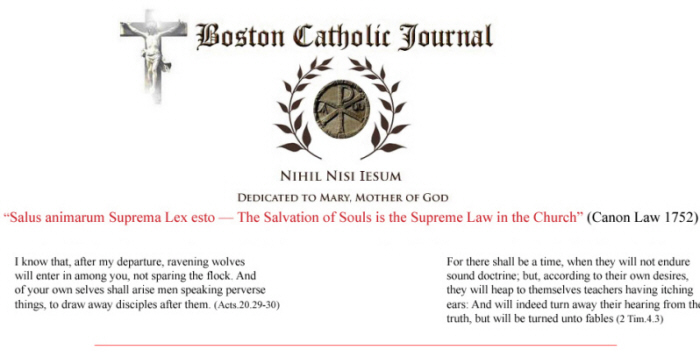 Critical Catholic Commentary in the Twilight of Reason

Home ... the One, True, Holy, Catholic Church
"

That understanding of its sacred dogmas must be perpetually retained

, which Holy Mother Church

once declared; and there must

never

be a recession from that meaning under the specious name of a deeper understanding

"
(Blessed Pope Pius IX, 1st Vatican Council, S.3, C.2 on Revelation, 1870 ex cathedra)

---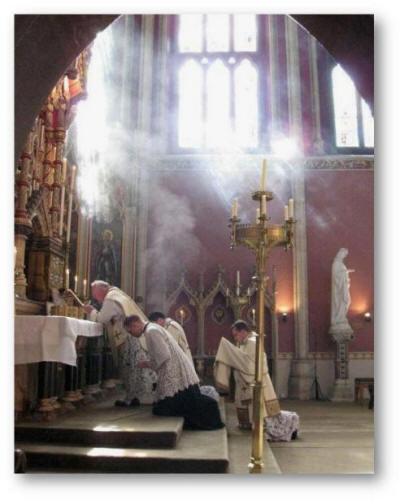 "Know you not that the friendship of this world is the enemy of God?
Whosoever therefore will be a friend of this world, becomes an enemy of God."
(Saint James 4.4)
_________________________________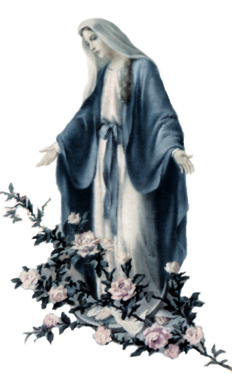 Mary, Conceived without Sin,
pray for us who have recourse to Thee
---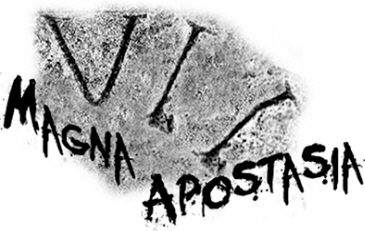 Why ... Why did Christ Die on the Cross ...
if ANY "religion" whatsoever will bring you Salvation?
This question — and any conceivable answer to it — is the most compelling argument against the heretical project of what we have come to understand as "Ecumenism" (a word first coined in 1948) — the novel and ultimately implausible notion that was the principal motivation behind the convocation of the Second Vatican Council. It is an unavoidable question that is absolutely unanswerable in terms consistent with the teachings, doctrines, and dogmas of the Catholic Church prior to that catastrophic convocation we have come to call "Vatican II" that rended the Church as the 21st Ecumenical Council beginning, conceptually, in 1959 under John XXIII and formalized between 1962 and 1965. Paul VI ran with it for the next 15 years. The ball was subsequently handed on to John Paul II who carried it for the next 27 years (as it increasingly came apart at the seams) — and then to all his successors since — until it became threadbare and barely recognizable under Bergoglio (Francis). Under PachaPapa the stitching was methodically undone and all four panels discarded (Magisterium, Tradition, Sacred Deposit of Faith, Sacred Scripture). The deflated Church was now on equal playing ground with every other "Spiritual ... Idiom" on Earth — and all were right and true despite their oddly inherent and insuperable contradictions ... THAT is Ecumenism. Allah, Buddha, Pachamama, Satanism, and Brahma: just different names for the same deity.

This, once again, brings us back to the same logical surd that we began with:

WHY was it
NECESSARY

for Christ to die on the Cross —
if ANY religion, belief, cult, or superstition suffices
to bring man to God, offers salvation,
and ultimately leads men to Heaven?

Why do we — indeed, how could we — maintain the indispensability of the Holy Catholic Church — in other words, on what grounds do we maintain that it is necessary — rather than merely redundant and ultimately superfluous — if any and every other religion is the sufficient means to the salvation of souls and the attainment of Heaven?

Francis — the pre-eminent product and culmination of Vatican II — recently and finally made this clear — indeed even signed a document with one of Islam's Grand Imams declaring that:
"The pluralism and the diversity of religions, color, sex, race and language are willed by God in His wisdom, through which He created human beings," … "This divine wisdom is the source from which the right to freedom of belief and the freedom to be different derives. Therefore, the fact that people are forced to adhere to a certain religion or culture must be rejected, as too the imposition of a cultural way of life that others do not accept."
Two years earlier he had emphasized this radical insistence on ecumenism through a different tack, the absolutely clear terms of which by now we are all familiar:

"It is not licit that you convince them of your faith;

proselytism is the strongest poison against the ecumenical path." 1

For Francis, it is not the proclamation of the Gospel and the conversion of souls to Jesus Christ and His Holy Catholic Church that is unimpeachable — since it is an obligation unequivocally mandated by Christ Himself — in fact, they were His very last words, His very last commandment, to His Apostles:
"Go therefore and teach all nations; baptizing them in the name of the Father, and of the Son, and of the Holy Ghost. Teach them to observe all things whatsoever I have commanded you." (St. Matthew 28.19-20)

No — for Francis it is the heretical "IDEOLOGY" of Ecumenism — formally condemned by Holy Mother Church in 1928 by Pope Pius XI in the encyclical "Mortalium animos".
It is absolutely vital that we understand that "Ecumenism" is a novel
ideology formulated in 1910
by an exclusively
Protestant collaborative
in Scotland called the
International Missionary Conference
.
It is this Protestant initiative that Francis (and each his Post-Conciliar predecessors) chose as the paradigm for post-Vatican II Catholicism; that is to say, Catholicism construed as an ideology 2 — not a unique and indispensable religion.
It is no longer a matter of the salvation of souls (a now antiquated and disreputable concept in the "Post-Conciliar Catholic Church") but the construction of a human federation of intrinsically and mutually contradictory denominations largely promoting a "social gospel" and social justice. Simply put, the focus is man, not God; society, not salvation.
To reiterate the point:
Why, then, was it necessary for Christ to die on the Cross —
if "
any religion
" suffices to bring man to God, offers salvation, and ultimately leads men to Heaven?
The answer to this question had apparently been peripheral to the "Council Fathers" and the answer to it still eludes the sophistic casuistry of Catholic and Protestant theologians alike, as it had in their collaborative construction of the Council and the spurious documents that emerged from it.

At first the heresy of ecumenism was confined to nominally "Christian denominations" — but as the many ineluctable contradictions unfolded, it increasingly and necessarily moved beyond Christianity to encompass all religions — and no religion at all.

Let us be as forthright as possible: why — for what possible reason — was it necessary for Jesus Christ to suffer and die on the Cross … if — if — there was another way, another religion, in fact any religion that suffices (including that of the Canaanite god Moloch who required child sacrifice, and the Aztec god Huitzilopochtli — who also required human sacrifice), to say nothing of the Trimurti of the Hindus, Allah of the Muslims, Mormonism, Zoroastrianism, Judaism, Gnosticism, etc. or, in fact, no religion at all as Francis's argument implies?

The "god of surprises"?
Absurdity may, in fact, be a prerogative of Francis's fabricated "god of surprises" — but it is not the same God of Abraham, Isaac, and Jacob; not the God revealed in His Incarnate Son, and certainly not the God worshipped in the Catholic Church.

If it was not necessary for Christ to die on the Cross to redeem man from his sins and so open Heaven to men — then His immolation on Calvary was purely gratuitous — He suffered and died needlessly — God the Father capriciously and wantonly crucified His Only-Begotten Son. The Crucifixion was pointless, and the agony of His Mother of no consequence. This is the necessary conclusion to the spurious attempt to both initiate and implement all that is inherently irreconcilable in the disastrous project of "ecumenism". Any other religion would have been sufficient without Christ and the Cross!

As a postscript I suggest that you not attempt to use the "ut unum sint" ("that they may be one" ) citation from Holy Scripture. There are too many citations to the contrary. Christ was clearly speaking of His Apostles relative to this biblical citation:
"And now I am not in the world, and these are in the world, and I come to thee. Holy Father, keep them in Thy name whom Thou has given me; that they may be one,
(

"ut unum sint") as We also are. While I was with them, I kept them [the Apostles] in Thy name. Those [the Apostles] whom Thou gavest me have I kept; and none of them is lost, but the son of perdition [Judas], that the Scripture may be fulfilled." (Saint John 17.11-12)

If you argue that the revelation of God is a gradually evolving and on-going process, a continual "up-dating" of His most holy will so that He, Who created the world, can keep pace with the times and man's "evolving consciousness"— then Jesus is not the final Word of God after all:
"God, after He spoke long ago to the fathers in the prophets in many portions and in many ways, in these last days has spoken to us in His Son, whom He appointed heir of all things, through whom also He made the world." (Hebrews 1.1-2)
The revelation of God was completed in His Son, and ended upon the death of the last Apostle, Saint John.
This is long-established Catholic Doctrine. But now, we are to believe, God is going to speak through Francis and abolish this doctrine by revealing that Christianity (Catholicism) is not the only way to the Father despite what Christ Himself said:
"I am the way, and the truth, and the life. No man cometh to the Father, but by me." (Saint John 14.6)
Francis's proclamation — without precedent in Catholic history — is nothing less than a betrayal of Christ, the Teachings of Christ's Church, the Sacred Deposit of Faith and is a grievous wound in our Holy Mother the Church whom he has also betrayed. It is heresy.

And if this is not heresy (specifically the heresy of Indifferentism) then nothing qualifies for the definition.
________________________
1 https://www.lifesitenews.com/opinion/pope-to-teen-girl-proselytism-is-the-strongest-poison-against-the-ecumenica
2
http://hirr.hartsem.edu/ency/ecumenism.htm
,
http://www.columbia.edu/cu/lweb/img/assets/6398/MRL12_WMC_FA.pdf
,
https://www.amazon.com/ECUMENISM-DECEPTION-Propagates-Philosophy-Anti-Christ-ebook/dp/B00W9K5HWU
Geoffrey K. Mondello
Editor
Boston Catholic Journal


Printable PDF Version
Comments? Write us: editor@boston-catholic-journal.com
---
The Despotism of Francis

an evil man

vs.

the Benevolence of God
We do not argue that the Seat of Saint Peter is empty — which is to say that we are not Sedevacantists (from the Latin "sede vacante", "the chair being vacant")

Indeed, we maintain that the Chair is, in fact, occupied.

That it is presently occupied by a heretic, pantheist and madman, in no way invalidates the statement that the papacy is indeed occupied.
Some popes have been saints. Some have been scoundrels. Jorge Bergoglio, regrettably, is certainly and most notoriously among the latter.
The "Cathedra Petri" is not and has never been empty (apart, of course, from the interregnum between the death of a pope and the nomination of his successor — the longest of which was 3 years (1268-1271) With Francis occupying the Cathedra Petri since 2013 however, this position has become increasingly untenable. At what point does a man — including a pope — cease to be in communion with the Church? At what point does he cease to be Catholic? If he does not hold what the Church teaches, what Sacred Scripture teaches, what Sacred Tradition teaches, what the authentic Magisterium of the Church has taught for 2000 years — in what sense do we hold him to be in communion with what he has openly repudiated — even suppressed?

Is the Pope Catholic?
Many Catholics and non-Catholics have, for some time now, nevertheless asked themselves what was once an amusing question intended to be a litmus test for the faithfulness of a Catholic. "How can you possibly question her fidelity to the Church? She's as Catholic as the pope!" This, of course, presupposes that the pope is the paradigmatic Catholic entrusted with preserving and promoting Catholic teaching, dogma, the Sacred Deposit of Faith, the authentic and unbroken Catholic Magisterium, and millennia of Catholic Tradition.
This question can legitimately be asked — but without anticipating a positive response. Indeed, under the papacy of Francis, to be "as Catholic as the pope" is to be an uncertain, uncommitted Catholic, unsure of the credentials of the Catholic Church and uncertain of the morality historically predicated of Her and derived from Sacred Scripture. A
non-creedal Unitarian Universalist
would be more in keeping with the mind of Francis than Catholicism as it has been historically understood.
Before we attempt to make sense of this apparent paradox, there are a few things that we must be clear about; harsh as they may appear, they are quite nearly incontrovertible:
Francis is not a proponent of Catholicism , but an ideologue whose primary concern is an elusive and esoteric notion of "encounter" with all that is alien to Catholicism and most often antagonistic toward it — a program of assimilating other cultures by repudiating Catholic dogma and identity. For Francis there is nothing specific in the way of identity — essentially there is no differentiation—nothing is unique, nothing idiomatic: it is only sameness expressed in other terms that can never be incongruent. Uniqueness is anathema — even if that means sacrificing millennia old Catholic beliefs inseparable from the unique identity of Catholicism. Catholicism is an obstacle and if it is not consonant with every other belief system, it is Catholicism that must yield. Remember the absurd "Encounter Groups" which proliferated in the 60's? (not coincidentally the era of Vatican II) These were even more flexible than Francis's obscure — and rigid vision of the notion of Encounter. Yes, "rigid!" — the very epithet that Francis solely reserves for Traditional Catholics.

"Faced with cultural, ethnic, political and religious differences, we can close ourselves in a rigid defense of our so-called identity or open ourselves to the encounter with the other and cultivate together the dream of a fraternal society", Francis pleaded." 1
A "so-called" Catholic identity?
Why "so-called"? It appears that for Francis there is no unique "Catholic identity" that is distinguishable from every and any other social and religious identity. Each is simply a culturally inflected iteration of the other.
A "fraternal society" (much as Masons envision) rather than a Communion of Saints binding every Catholic to every other Catholic in the Church Militant, the Church Suffering, and the Church Triumphant in Heaven with the singular goal of reaching Heaven, rather than "perfecting society on earth" as the Communists envision? Every member of a "fraternal society" will eventually perish. But not so for those who cleave to the Body of Christ (His Church) — and not the World — and who will not perish, but have everlasting life. (Saint John 3.15)


The Most Compelling Question is this: Given Francis's Malfeasance, Why does God Allow it?
To clearly understand the predicament into which Francis's papacy has placed us, we must first come to terms with what are called:

I. God's Active Will and

II. God's Permissive Will

Let us look at paradigms of each.


God's Active Will is always, in and of itself, absolutely good, for it is integral with God Himself Who is all-Good.


God does not actively will "relative" goods — that is to say, goods limited by other considerations and apportioned only as possibility allows.

• In Himself pure actuality (there is no potentiality in God: He cannot potentially be "more" than what He actually is), there is nothing that can constrain His active willing, as though He were compelled to will lesser goods within a spectrum of possible goods to which He is confined.

• God is absolutely free — without limitation or confinement; for these concepts are impossible to predicate of God as omnipotent. Each and every expression of God's active will is ordered to the unmitigated good. "God is light, and in Him there is no darkness." (1 Saint John 1.5).

• Our first paradigm would actually be two-fold: the Decalogue (the Ten Commandments: Exodus 20:2–17 and Deuteronomy 5:6–21) and the Sermon on the Mount (Saint Matthew, chapters 5- 7) in which we find the Active Will of God: "This is what I want you to do and to refrain from doing." This is God's express will.


The Permissive Will of God

The most succinct definition of the next paradigm — the Permissive Will of God — is as follows:

In light of God's conferring Free Will on man (God's creation of man without this perfection would consequently be an imperfect creation by an all-good and all-powerful God, for freedom of will is an incontestable good — the privation of which results in an amoral world in which there is nothing meritorious and nothing blameworthy — much as we understand the operations of a machine that cannot do otherwise than its designer intended — a mere automaton to which we cannot ascribe any moral predicates.

As a consequence, man, possessing the perfection of free will, is free to choose what he wills, good or evil, and not what God wills. The same freedom may align man to God's Express Will (he chooses to do what he knows God commands him to do — rather than that which he may otherwise be inclined to do — which is to say that his own will is freely aligned with the perfect will of God — before which he can plead no ignorance). What is more, God cannot revoke this perfect gift of free will without simultaneously abrogating that singular perfection with which He endowed man — and then re-create man as imperfect (without a free will).
Even a Pope is Given the Free Will to do what he wills — rather than What God wills

This is the great mystery of the power of free will. So indefeasible and necessary to man's created perfection (as noted above), God even permits man's repudiation of God Himself! It is absolutely autonomous, uncoerced, and
intensionally
2
(not "intentionally")
tautologous
.
3
In a word, it is completely independent, self-referent, and completely free. However faithfully or unfaithfully a pope executes his Petrine Office is largely determined by the man. He may be good or he may be evil. In either case — even given the exalted office conferred upon him — he is withal and necessarily exercising his own free will. Even a pope is free to do what he wills, rather than what God wills. He can incorporate and exercise the legitimate responsibilities of his office, or he can be despotic and utterly ignore them, and with them, God. It is up to the man.

When the free will is consonant with God's will it is holy, for God is holy. When the free will not consonant with God's will it is evil (for there is nothing good apart from God. 4) It is quite simple, really.

WHY?
That God may actively or permissively will the Petrine Office to be occupied by the feckless despot Jorge Bergoglio as a scourge to a perverse and faithless generation, a generation which, unable to make God in their image, contrived to make His Vicar in their image instead — is altogether and increasingly likely.
We must equally remember two episodes, one from the Old Testament, and one from the New Testament in which we find God bringing good even out of evil:

In Genesis 15.18-20 we find the Patriarch Joseph thrown into a dry well to die by his eleven brothers, to whom he said when they were reunited,
"You thought evil against me: but God turned it into good, that he might exalt me, as at present you see, and might save many people.
Pilate surely believed that it was in his power to crucify Christ or to free Him — but Jesus responds:
"Thou shouldst not have any power against Me, unless it were given thee from above." (Saint John 19.11)
These are two striking examples of God's Permissive Will — not simply respecting the free will He conferred upon man, but of His power to bring a seemingly impossible good out of the evil devices of men. Most often we do not see the end to which his benevolent, Permissive Will, is directed — and may not in this life at all. We are left with the assurance by Saint Paul:
"And we know that to them that love God, all things work together unto good, to such as, according to His purpose, are called to be saints."
(Romans 8.28)
It is true that Jorge has uttered some things good and true — but because one utters some things that are true and good, we cannot infer that the one saying them is himself good ... or true.

An Apposite and Frightening Paradigm
Here our paradigm is no one less than Satan, who himself quoted Scripture in the Temptations of Christ (Saint Matthew 4.1-11) What he said was true in his unsuccessful attempts to seduce Christ from redeeming the souls of men, but because he quoted directly from Holy Scripture itself in no way mitigates his evil.

Some things that Bergoglio (Francis) says are both good and true (when comprehensible — but far too many are arrogant, evil and unjust) — and just as Lucifer can take the form of an angel of light *, so Francis can take the form of an apostle of Christ!

Like Satan, Francis can quote Scripture, too …

______________________________


*"For such false apostles are deceitful workmen, transforming themselves into the apostles of Christ. And no wonder: for Satan himself transformeth himself into an angel of light." (2 Corinthians 13-14)
1
https://www.churchmilitant.com/news/article/francis-orban-trade-jibes-at-historic-meet
2 An intensional definition gives the meaning of a term by specifying necessary and sufficient conditions for when the term should be used by denoting the properties that an object requires in order to be understood as a referent of the term. For example, an intensional definition of the word "bachelor" is an "unmarried man".
3 a
tautology
is the uttering of the same thing twice in different words.
4 "Every best gift, and every perfect gift, is from above, coming down from the Father of lights, with whom there is no change, nor shadow of alteration." (Saint James 1.17)


Geoffrey K. Mondello
Editor
Boston Catholic Journal


Printable PDF Version
Comments? Write us:
editor@boston-catholic-journal.com
---
PV2 = Enrolled prior to Vatican II and deleted after Vatican II
ROMAN MARTYROLOGY

Monday January 24th in the Year of Grace 2022

CHRISTMASTIDE


This Day, the Twenty-Fourth Day of January


The birthday of St. Timothy, disciple of the Apostle St. Paul, who ordained him bishop of Ephesus. After many combats for Christ, he was stoned for reprehending those who offered sacrifices to Diana, and shortly after went peacefully to his rest in the Lord.

At Antioch, in the persecution of Decius, the bishop St. Babylas, who frequently glorified God by his sufferings and torments, and ended his holy life in chains, with which he ordered his body to be buried. Three boys whom he had instructed in the faith of Christ, Urbanus, Philidian, Epolonius, are said to have suffered with him.

At Neocaesarea, the holy martyrs Mardonius, Musonius, Eugenius, and Metellus, who were burned to death, their remains being thrown into the river.

At Foligno, in the time of Decius, St. Felician, consecrated bishop of that city by Pope Victor. After many labors, he was crowned with martyrdom in extreme old age.

Also, the holy martyrs Thyrsus and Projectus.

At Bologna, St. Zamas, the first bishop of that city, who was consecrated by Pope St. Denis, and there wonderfully propagated the Christian faith.

Also, blessed Suranus, abbot, who lived in the time of the Lombards.

And elsewhere in divers places, many other holy martyrs, confessors, and holy virgins.




Omnes sancti Mártyres, oráte pro nobis. ("All ye Holy Martyrs, pray for us", from the Litaniae Sanctorum, the Litany of the Saints)

Response: Thanks be to God.

---

Roman Martyrology by Month
---


Why the Martyrs Matter


Each day we bring you a calendar, a list really, of the holy Martyrs who had suffered and died for Christ, for His Bride the Church, and for our holy Catholic Faith; men and women for whom — and well they knew — their Profession of Faith would cost them their lives.

They could have repudiated all three (Christ, Church, and Catholic Faith) and kept their lives for a short time longer (even the lapsi only postponed their death — and at so great a cost!)

What would motivate men, women, even children and entire families to willingly undergo the most evil and painfully devised tortures; to suffer death rather than denial?

Why did they not renounce their Catholic Faith when the first flame licked at their feet, after the first eye was plucked out, or after they were "baptized" in mockery by boiling water or molten lead poured over their heads? Why did they not flee to offer incense to the pagan gods since such a ritual concession would be merely perfunctory, having been done, after all, under duress, exacted by the compulsion of the state? What is a little burned incense and a few words uttered without conviction, compared to your own life and the lives of those you love? Surely God knows that you are merely placating the state with empty gestures …

Did they love their wives, husbands, children — their mothers, fathers and friends less than we do? Did they value their own lives less? Were they less sensitive to pain than we are? In a word, what did they possess that we do not?

Nothing. They possessed what we ourselves are given in the Sacrament of Confirmation — but cleaved to it in far greater measure than we do: Faith and faithfulness; fortitude and valor, uncompromising belief in the invincible reality of God, of life eternal in Him for the faithful, of damnation everlasting apart from Him for the unfaithful; of the ephemerality of this passing world and all within it, and lives lived in total accord with that adamant belief.

We are the Martyrs to come! What made them so will make us so. What they suffered we will suffer. What they died for, we will die for. If only we will! For most us, life will be a bloodless martyrdom, a suffering for Christ, for the sake of Christ, for the sake of the Church in a thousand ways outside the arena. The road to Heaven is lined on both sides with Crosses, and upon the Crosses people, people who suffered unknown to the world, but known to God. Catholics living in partibus infidelium, under the scourge of Islam. Loveless marriages. Injustices on all sides. Poverty. Illness. Old age. Dependency. They are the cruciform! Those whose lives became Crosses because they would not flee God, the Church, the call to, the demand for, holiness in the most ordinary things of life made extraordinary through the grace of God. The Martyrology we celebrate each day is just a vignette, a small, immeasurably small, sampling of the martyrdom that has been the lives of countless men and women whom Christ and the Angels know, but whom the world does not know.

"Exemplum enim dedi vobis", Christ said to His Apostles: "I have given you an example." And His Martyrs give one to us — and that is why the Martyrs matter.


Geoffrey K. Mondello
Editor
editor@boston-catholic-journal.com
Boston Catholic Journal


Note: We suggest that you explore our newly edited and revised "De SS. Martyrum Cruciatibus — The Torments and Tortures of the Christian Martyrs" for an in-depth historical account of the sufferings of the Martyrs.
---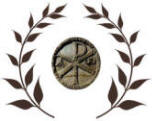 Totally Faithful to the Sacred Deposit of Faith entrusted to the Holy See in Rome


"Scio opera tua ... quia modicum habes virtutem, et servasti verbum Meum, nec non negasti Nomen Meum" "I know your works ... that you have but little power, and yet you have kept My word, and have not denied My Name."
(Apocalypse 3.8)
Copyright © 2004 - 2022 Boston Catholic Journal. All rights reserved. Unless otherwise stated, permission is granted by the Boston Catholic Journal for the copying and distribution of the articles and audio files under the following conditions: No additions, deletions, or changes are to be made to the text or audio files in any way, and the copies may not be sold for a profit. In the reproduction, in any format of any image, graphic, text, or audio file, attribution must be given to the Boston Catholic Journal.